The Pursuit of the Perfect Aviation Wristwatch
Generations of aviators, back to the Wright Brothers who timed Wilbur's first powered flight at twelve seconds, have aggressively pursued another aviation Holy Grail: the perfect wristwatch for flying and living. Yes, flying and living are the same to many of us, and finding a wristwatch that can handle the rigors of flight, along with the requirements to be dapper in the evening, is a tough requirement indeed. Read More
Online, Print, Video Reporting
With emergent nation-states joining terrorists to further complicate the global political and military landscape, Jeff is completing a year-long look in 2019 at the United States Strategic Command (USSTRATCOM) as a special contributor to the DEFENSE NEWS family of publications. DEFENSE NEWS is one of the largest and most respected independent organizations reporting on the business, technology and politics of defense. USSTRATCOM is the command responsible for all U.S. nuclear forces worldwide, and Jeff has been unprecedented, official access into the ultra-secret mission and platforms of the American defenders in the global command. In the first set of stories in the series, focused on the pilots, maintainers, and airmen supporting the B-2A "Spirit", Jeff became the first person in the history of the stealth bomber program to officially fly, photograph, and film on the flight deck during his recent flight.
The DEFENSE NEWS series, which includes video and print interviews, original mission footage, and original photography, delves deeply into the United States military's nuclear mission, and looks at the personnel, capabilities and command focus. The series appears in DEFENSE NEWS internet and print outlets, including Military Times, Air Force Times, Navy Times, and C4ISR.
Many people point to Americas treatment of its Native American population as one of the darkest chapters in her storied history. And yet, despite this violent history, the human spirit rises, even on dark and remote Indian reservations. The upcoming feature film, Akicita – The Warrior, is the true account of Lakota Sioux Native American Thomas Ross Brewer's celebrated life of service and sacrifice. From his difficult young life on and near the notorious Pine Ridge Indian reservation, to the battlefields of Afghanistan, the film details Tom's career as a highly decorated soldier in the U.S. Army, his service as a Senator in the Nebraska legislature, and his epic fight to preserve the culture and dignity of the American Indian Sioux Nation.
An uplifting and true story, the ground-breaking movie reveals an incredible unknown story about an inspiring figure who has overcome enormous obstacles to serve his fellow Americans on battlefields abroad – and Native American people at home in the United States.
GUARDIANS: A Mission for Peace
Television Documentary Series
Jeff, and his film and television business partner, director Dana Altman, are again using their creative vision to delve into a virtually unknown American milita.
GUARDIANS is a twelve-episode film documentary and multi-media production created by Educational Media Enterprises, a non-profit devoted exclusively to developing programming for young people about the most critical issues facing America in the 21st century. Like Jeff and Dana's previous documentary America's Marine Aviators, the series has unprecedented access to the men and women completing one of America's most difficult, secret, and important military missions. Most importantly, the series is the first major project to examine the role of the United States military mission to preserve global peace as weapons of mass destruction proliferate in the post-Cold War era of terrorism and resurgent nation-states. With Russia's military revival, and a rising economy and military in China, the Guardians series is designed to create both national and global conversations about the mission of the United States and its allies to maintain its historic commitment of maintain a robust, modern, nuclear force in readiness. The series will enter production in 2019.
1210 – WPHT – Philadelphia, PA
philadelphia.cbslocal.com/personality/jeff-bolton
It may or may not be true that Jeff's talk radio career is an example of God's gift to people with attention deficit disorder – no kidding. What should have been a curse for Jeff back in the day before anyone really understood ADD, instead became an enormous blessing for both him and audiences across America. It turns out that leaping rapidly from one subject to another, incredible memory and recall, and a singular ability to synthesize complex issues and subjects makes for the ideal talk show host. Jeff began his career in market #70 at 1110-KFAB in Omaha, Nebraska, moved to market #30 at 1200-WOAI in San Antonio, Texas, and landed back home in Dallas, Texas in market #5 at 570-KLIF. He's been featured on The Rush Limbaugh Program, The Sean Hannity Show, and guest hosted for Michael Savage. He also appears frequently on national television outlets CNN, FOX, and MSNBC discussing political and military issues of the day.
With his busy, successful, career producing film and television he doesn't do a daily show these days, but he remains in demand across America in large talk radio markets as a go to fill-in host. In particular, he's been a beloved presence across the weekday schedule in Philadelphia on 1210-WPHT-AM since 2014. While the decidedly eastern Philly audience knows he isn't from there, they love him anyway, and the feeling is mutual. Over the past several years he's also been heard in Las Vegas, San Francisco, Kansas City, and Dallas.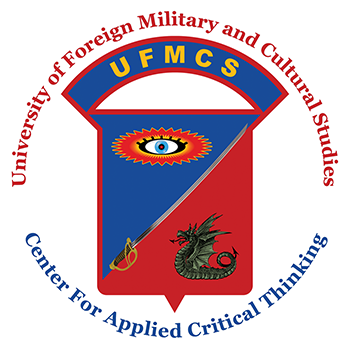 United States Army Combined Arms Center – Ft. Leavenworth, Kansas
Jeff will be the first person to tell you that being allowed to serve as a Subject Matter Expert (SME) instructing young men and women in the military is one of his greatest honors. As an SME in the subjects of politics and communications, he travels to military bases teaching within the University of Foreign Military and Cultural Studies (UFMCS) Red Team program. The courses are designed to foster critical thinking, guide leadership development, and encourage the adoption of rapidly developing analytic techniques for creating successful battlefield tactics and strategies.
Jeff has worked with students from all branches of the military at bases across America. Of the experience he says: "These young warriors inspire me to be better in every area of my life. Seeing their devotion and verve for our country is a gift, and I pour everything I have into the opportunities to teach them."
Based on the upcoming book "Without Hesitation" by COL Sean "Kidd" Killeen, USMC (ret.), MORPHINE ONE-TWO is a deeply emotional film of love, service and sacrifice set in the combat zones of Iraq in 2007. On February 7 of that year five U.S. Marines and two of their Navy corpsmen brothers boarded a CH-46 helicopter and flew into the dusty sky to serve their fellow Americans, Iraqis – and the enemy – by flying the casualty evacuation mission to save the lives of the injured and fallen. What transpired during that fateful flight and the months that followed became legendary in the annals of American military combat.
AMERICA'S MARINE AVIATORS
Produced by Jeff and directed by Dana Altman, America's Marine Aviators is rich, detailed story with colorful history, today's reality and tomorrow's high technology. The ground-breaking documentary film captures Marine aircraft, missions, pilots and crews at the tip of America's spear around the globe. The film accelerates in a dynamic and innovative way combining extraordinary action and human elements – bringing American citizens the story of one of their most valiant, but unknown combat forces.